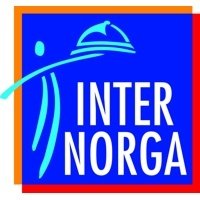 Last Friday INTERNORGA opened its gates at the Hamburg Trade Fair Centre and ran until Wednesday of this week. Hamburg, known as a capital for innovative gastronomy in Germany became the site of the most important get-together for the hotel, gastronomy, catering, bakery and confectionery industries. More than 1,200 exhibitors from 25 nations presented their new products, trends and innovations. 
We were delighted to be involved and we showcased our water boilers and coffee machines at the show.
As in previous years, the focus of INTERNORGA is on current trends and innovations. With that in mind there was always going to be a place for our smart brewer JET, our pour and serve brewer BRU and the ever popular Splurty.
Among the other exhibitors I quite fancied the curry sausage wrap, the spicy Franz roll on a stick, the pancake vending machine, snacks in the shape of insects and the fatless deep-fryer to become trends in the coming years. 


While we didn't throw our now traditional exhibition party that didn't stop us making Irish coffees on St. Patrick's day.
Is that the first time Tim Wendelboe coffee has been used in an Irish coffee? Pioneers we are! Speaking of which, huge thanks to Tim, Althaus tea, Marlene (our lovely translator) and Johannes (our barista who is a fully qualified Ecologist about to start medical school!) for their support and work throughout the show. These things don't happen without a lot of people working hard so many thanks to everyone. It would be cruel for me to show you Marlene and Johannes dressed up for Patrick's day wouldn't it…
I'm a horrible person. Anyway, next up for us is London Coffee Festival so keep an eye on Twitter, Facebook and the blog in the meantime.